Biocomputing and Bioinformatics
Christian Schwager, Ph. D.
High through-put microarray based analysis methods e.g. gene expression profiling, Matrix CGH (comparative genom hybridization), miRNA profiling, protein profiling, or high density tissue microarrays are now routinely used in molecular oncology. However, these methods generate large amounts of data that have to be evaluated and analyzed. Further, the array data have to be linked with anonymized patients clinical and pathologic records or with corresponding information on experimental settings deposited in diverse type of databases. Our goal is to offer the group members easy to use statistics, data analysis, and bioinformatics data management tools. Molecular biologists as well as clinicians should be able to retrieve install and use these tools without prior extensive training or teaching.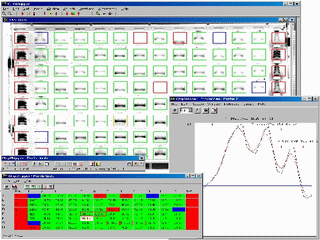 We use a combination of commercial, freeware and self developed tools to cope with this tasks.